ANODISED SURFACES
We offer a wide range of standard high-quality, anodised surfaces with various special characteristics: reflective from matte to gloss, recyclable, coloured, scratch-resistant, antistatic and paintable. These characteristics are complemented by a wide variety of surface patterns.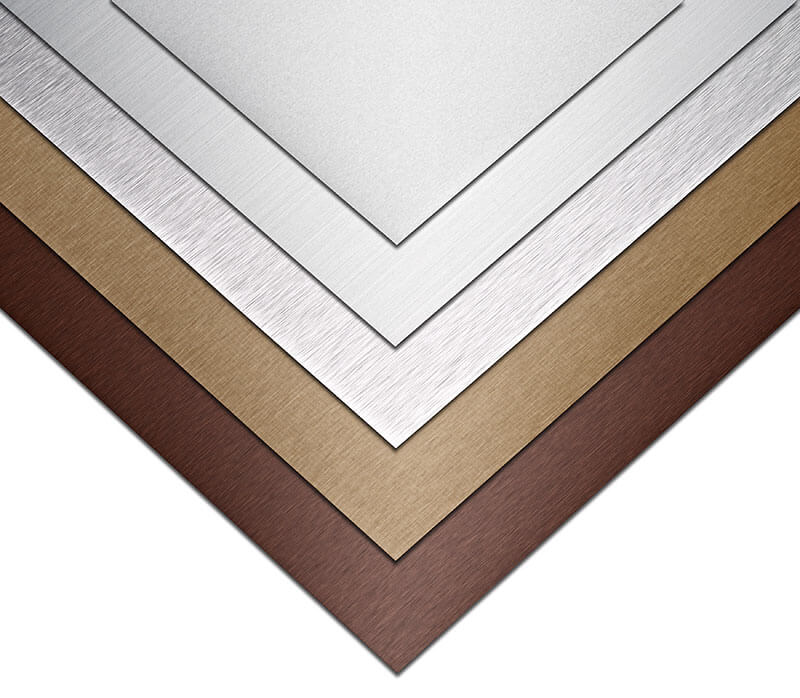 MIRO
Whether matte or gloss, all MIRO® surfaces feature a total light reflection of 95%.
We offer both isotropic and anisotropic reflection characteristics with different levels of diffuse or directed reflection, as well as different degrees of gloss.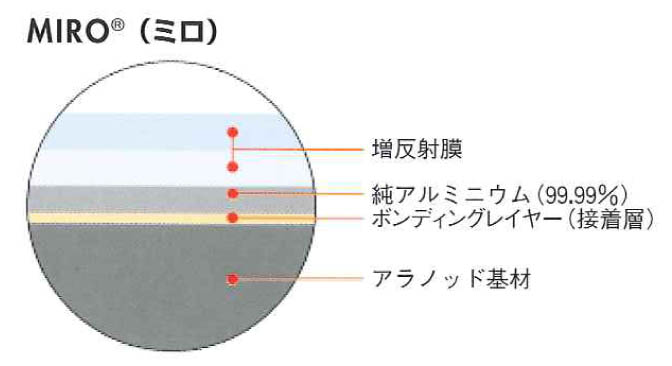 MIRO-Silver
With a total light reflection of 98%, MIRO-SILVER® is the logical enhancement of our MIRO® product range. Here too, we offer the entire range of surface qualities from matte to high gloss, with isotropic or anisotropic reflection characteristics.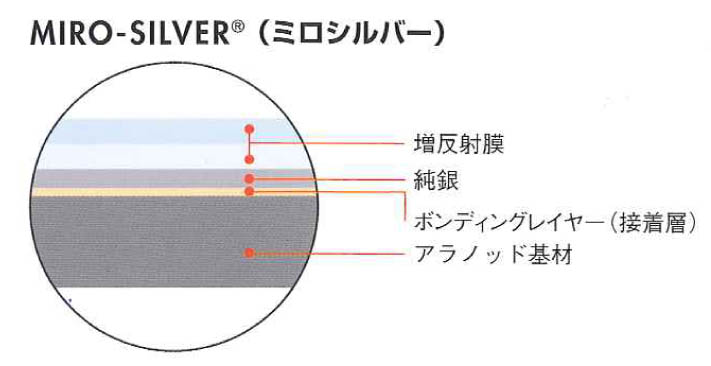 DECORATIVE SURFACES
DecoPrime®
Our DECO PRIME® product range offers a variety of special designs for a various industries and applications: from the automotive industry to façades and ceilings as well as furniture laminates through to household appliances or signs and name-plates. Whether high-gloss or matte, fine to clearly visibly structured, with a stainless steel or copper look applied or long-term stable coloured surfaces – with DECO PRIME®, the sky is the limit!
We can also offer you all products with one or two-sided primers as an adhesive base for composites with other materials (e.g. for HPL/CPL lamination or to produce aluminium/plastic hybrid components) or for subsequent printing.
Coloured anodised surfaces
Incorporating colour pigments during the anodising process produces long-term stable coloured surfaces. The material still retains its natural, metallic character – whether gloss, matte or brushed.
In addition to the standard available colours, almost any other variant is possible with a sufficient purchase quantity.
Clear and coloured lacquer systems
In order to preserve the decorative surface structure of our aluminium qualities, we use non-opaque, translucent lacquer systems. Our lacquers also provide additional protection for both exterior and interior use, depending upon requirements.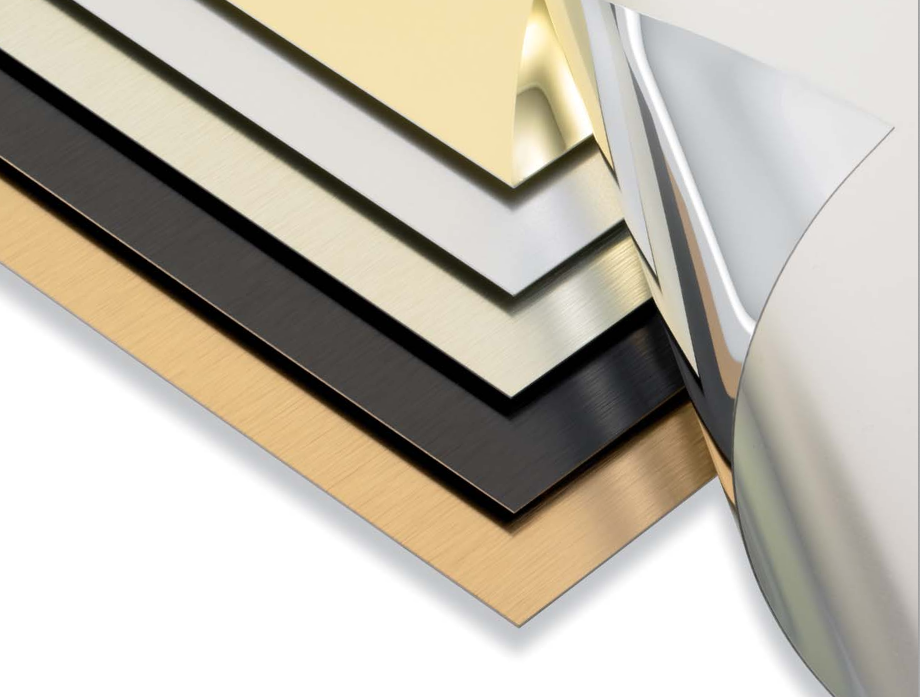 SOLAR SURFACES
MIRO-SUN®
Based upon our MIRO® product range, MIRO-SUN® provides approximately 95% total light reflection; it was specifically developed for outdoor use. Our MIRO® surface is further protected with a nanocomposite, using a coil-coating method. MIRO-SUN® offers 90% solar reflection and 95% total light reflection and is ideal for use in tube collectors (CPC), parabolic trough power plants (CSP), micro parabolic troughs (CST), concentrator photovoltaics (CPV), solar cookers and heliostats.
Solar surfaces from AX
ABSORPTION with SUNGAIN®
SUNGAIN® is one of the selective absorptive layer systems for solar collectors and has revolutionized solar thermal applications. Indeed, nowadays aluminium has taken over from copper for absorbtive surfaces on a worldwide basis.  Alanod-Xxentria has changed the whole solar panel market!
REFLECTION with SOLARMIR® 
AX innovative developments and approach also include highly reflective surfaces, such as SOLARMIR® , solar mirrors with a total solar reflectivity of between 85% and 95%. We stand for sustainable, regenerative solutions.