ANODISED
Anodising is an electrochemical process which transforms the aluminium surface into aluminium oxide (Al2O3) in its glass-like state. Unlike applied lacquer coatings, the resulting coating is an integral part of the initial material. It is as hard as ceramic, highly transparent and offers the possibility to reliably incorporate colours.
Anodised aluminium surfaces are therefore used wherever long-term stable, resistant surfaces and a decorative appearance is required.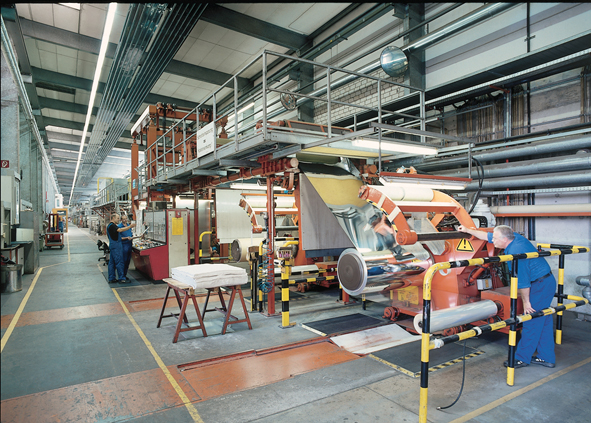 PVD (Physical Vapour Deposition)
As a principle, metallic materials are vaporised and the resulting metal ions condense on the substrate – in our case the coil metal surface – to form a thin coating.
This results in surfaces that are not only decorative but also boast excellent mechanical properties and high reflectivity (or absorption). PVD-coated metals are therefore used in the electronics, lighting and solar industries.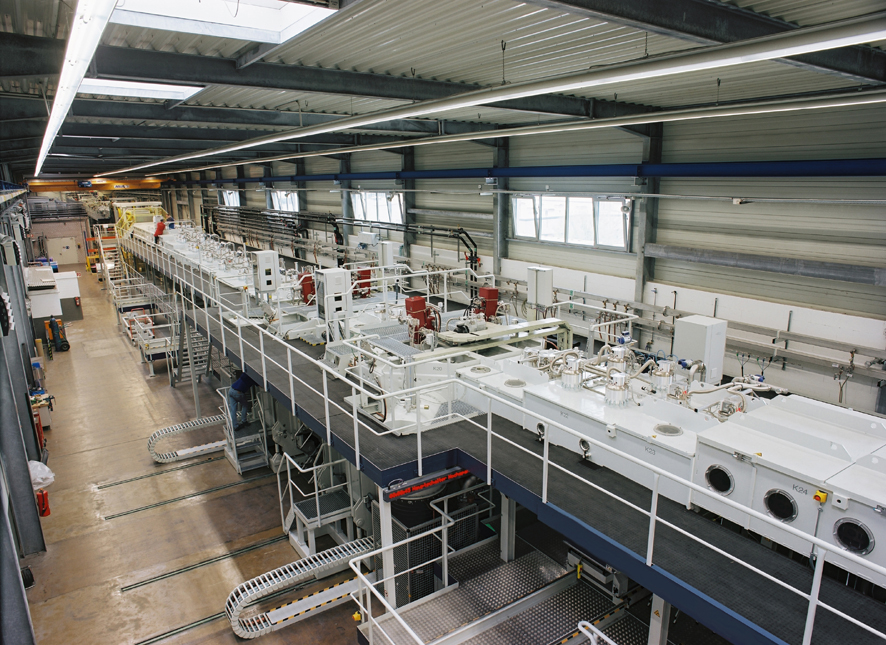 LACQUER SYSTEMS
Our modern lacquering system rounds off the decorative and technical applications for our products. Using the coil-to-coil method, aluminium and other metal coils can be refined with highly transparent, clear lacquer systems by roller application, which improves the anti-corrosion protection with only a minimal reflection loss. Opaque or translucent stoving lacquers can give our material a unique decorative character. In addition, functional lacquers give our products qualities such as scratch resistance, chemical resistance and anti-fingerprinting. What's more, by applying special primer systems, it is possible to further process our products using co-injection moulding with plastics, or laminating them with phenolic resin-impregnated papers, for HPL (High Pressure Lamination) applications..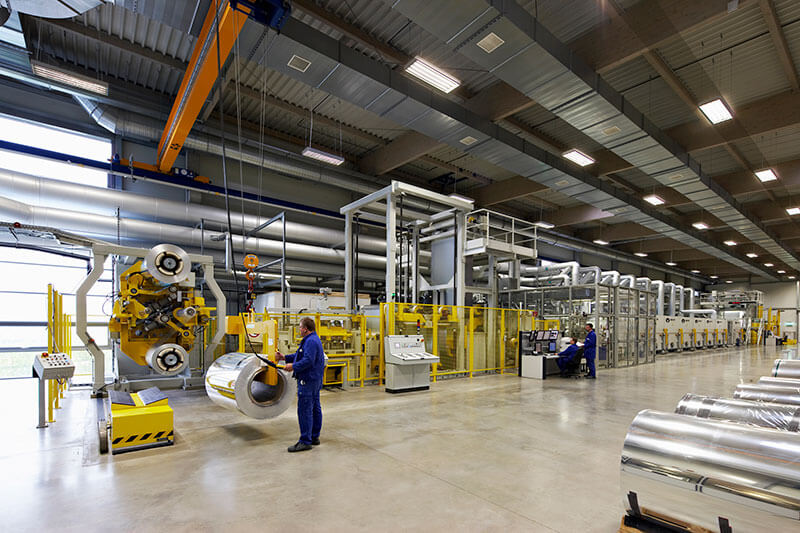 SYSTEM DEVELOPMENT
We conceive innovative surface systems for a wide variety of requirements, taking advantage of our 25 years of experience as a pioneer in coil-to-coil coating methods.
New process combinations lead to surface properties applicable in both the decorative and functional fields.
We use a wide variety of technologies – from anodising to PVD coating through to primer and lacquer systems. Our developments include, for example, laser-perforated surfaces for inspiring interior lighting designs as well as back-injection moulded metals with special primers.
From fundamental R&D to mass production, our interdisciplinary development team cooperates with strategic partners in the plastics, mechatronics, electronics and lighting industries.
Application examples
Glass edge trim strip
Decorative + Functionals
Food safe

Factory-applied primer for co-extrusion

Sealing plastic lip prevents liquids running behind the decorative element

Guarantees a high-quality appearance for premium products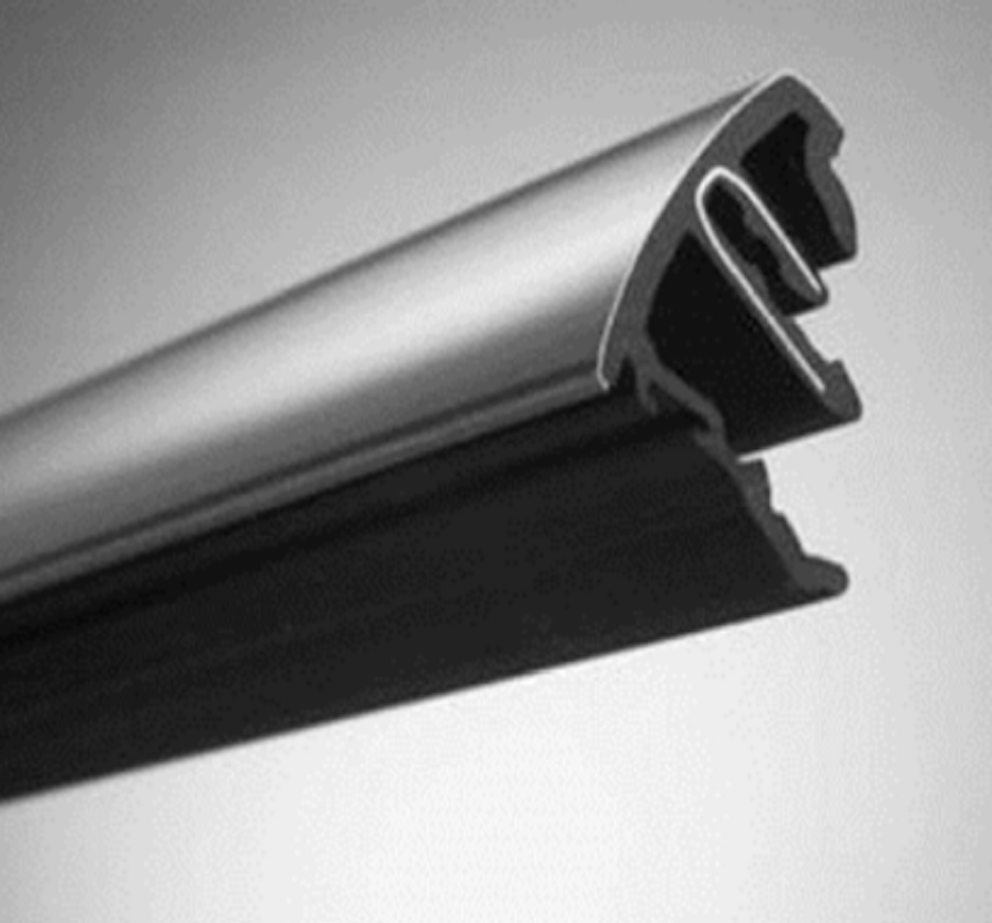 Frame strip
Automotive | Decorative + Functionals
Shaping, stabilising frame strip

Factory-applied ABS/PVC primer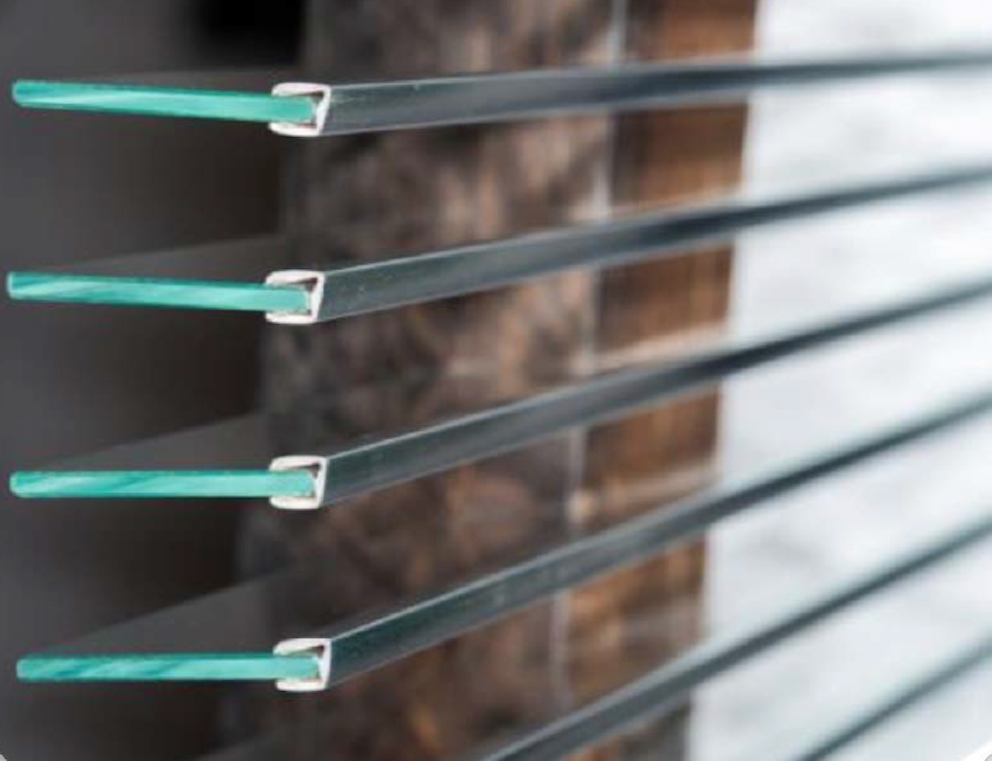 Laser perforated surfaces
Automotive | Decorative + Functionals
Create lighting designs using LED backlighting

Without backlighting, pure metallic surface appearance without any evidence of perforation